Chart of the day: 58% of internet users have uploaded video content in the past year
We are consuming more video than ever before. Global Web Index have reported that while nearly 3 in 4 internet users shared a photo last month, the figures for uploading videos are not far away, with almost 6 in 10 having done so.
Currently more than 500 million hours of videos are watched on YouTube each day. According to one source, more video content is uploaded in 30 days than the major U.S. television networks have created in 30 years. The biggest challenge for marketers is how to capture their audience's attention in the first 3 seconds and fit in all the points they need to make.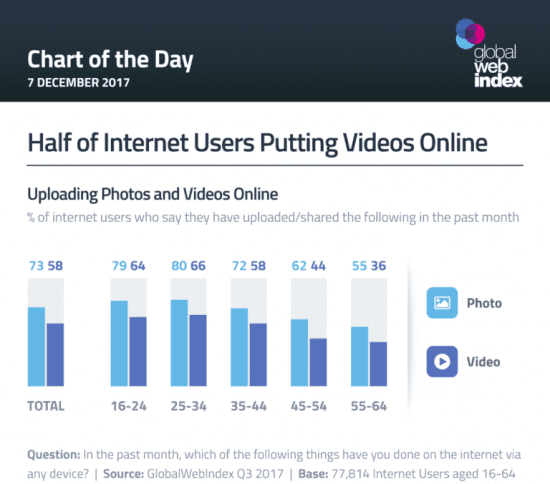 Powered by WPeMatico